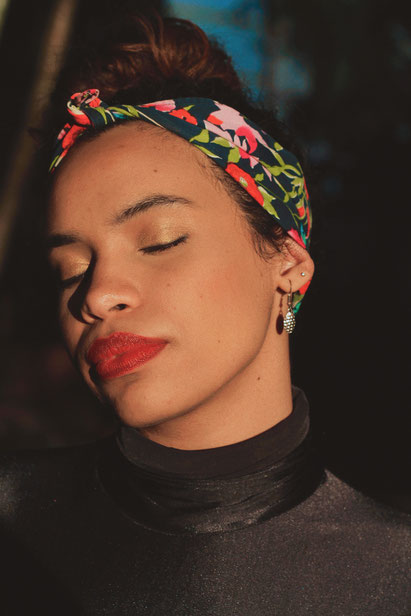 Slow fashion is a movement that is here to stay. To understand what this movement is all about, let's first have a look at the conventional fashion industry or fast fashion: Clothing and accessories are produced in global mass production and end up in the retail store in the shortest timeframe and at the lowest price possible so that customers can consume the latest fashion quickly. A byproduct is the tendency to consume more than needed and also to not being satisfied with what you own and wear because every few weeks there are new collections popping up.

Slow fashion is the most revolutionary and fascinating development in the fashion industry that marks a desired change. Slow fashion means consuming consciously and thus being aware of the hidden costs that come with fast fashion and that we pay unconsciously. And not only for the environment but also for our personal wellbeing.

If you have doubts about higher prices of slow fashion, long-term thinking really helps: Even though the price of slow fashion items may be higher than for fast consumed fashion, one piece of well designed and crafted garment will outlive several pieces of clothing in your closet. Wouldn't you like to get rid of the feeling of having nothing to wear even though you are standing in front of piles of clothing and accessories? In contrast, you will also want to wear your slow fashion items in many years from now and love them as well as the story behind them.

Flamigas embodies slow fashion with all its heart and culture. In times of big fashion retailers even burning unsold garment and overproducing on purpose, we instead focus on quality, uniqueness and sustainability. Our partner companies in Latinamerica use high quality materials and craft accessories and fashion pieces lovingly by hand. Flamigas creates the designs of the products together with the partner companies so that the pieces are incomparably unique and full of love. You can literally feel the dedication and passion of the women at the sewing tables when you wear them.

Share the love for slow fashion with us!